Upcoming Services
Sunday, November 12 Inclusive Communities for Special Needs
How can individuals and communities offer support and welcome to people and families whose lives are affected by physical or mental conditions which make their experience of living in our society different or even challenging? Rev. Linda has invited Accotink leader Jeff Wilklow to join her in this service. Jeff is past president of The Arc of Northern Virginia and currently serves as a member of The Arc's Foundation Board.
Sunday, November 19 Appreciation: Yeast for the Rising
Give your life a lift – by taking time to focus on what gives us energy, what makes us smile, what gets us up in the morning. On this Sunday before Thanksgiving, Rev. Linda will share baked goodies and preach about putting your faith in the power of offering thanks. Members of our Senior High Youth Group will participate, and our 2nd "Walk-On Choir" will sing.
Sunday, November 26 An Attitude of Gratitude
This service will include all ages for the whole hour, as the community gathers at the end of the national Thanksgiving weekend. Church members will express thanks for what faith has given them.

We have Sunday worship
services at 10:00 a.m.
We welcome all members, friends and visitors to our Sunday services.
Students in preschool through 12th grade meet on Sunday mornings during the worship service.
A nursery is provided for infants.
See the Education page for more information.
An inquirer's class is held the first Sunday of the month after service at 11:30. No need to register, just turn up and bring your questions!
Guests and visitors are always welcome!
Interim Minister: Rev. Linda Olson Peebles
——————————————————————————————————
AUUC Walk-on Choir
Accotink's first walk-on choir was on Oct. 22. The AUUC walk-on choir is an opportunity for those who aren't able to rehearse with us at our normal time to join us in harmony on Sunday.
Next walk-on choir-Nov. 19. Come join us in the choir for a quick rehearsal before the service. Meet to rehearse at 9:00am in the sanctuary and sing for the 10:00am service. We would love to see you! Contact Brad Rinaldo music@accotinkuu.org.

Donate Chancel Flowers
We love to have something beautiful on the chancel shelf
during worship services! Volunteer to bring cut flowers,
potted plants, a cornucopia, or another beautiful object
that fits with the spirit and values of our
worship.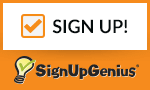 ————————————————————————————————————-
Special Worship Services
Throughout the year we offer some special opportunities for worship. At the beginning of each church year, and periodically throughout the year, we have special Multigenerational Worship Services. These services are a time for members and friends of our community to gather together to celebrate times of particular importance in our community. On these Sundays, the Nursery is available and Chalice Children (our Toddler and Preschool Class) meets.
Sacred Wheel Ceremonies
Some of us at Accotink find a strong spiritual source in nature and express our "respect for the interdependent web of all existence" through ceremonies based on traditions that acknowledge and celebrate the eternal cycle of the seasons. Borrowing the pattern from other traditions, we too celebrate the sacred wheel of seasons at eight points of the earth's trip around the sun. We incorporate symbols and rituals from a variety of traditions into the design of our own ceremonies. Examples of Sacred Wheel Ceremonies celebrated at Accotink include: Fall Equinox, Samhain, Winter Solstice, Imbolc, Spring Equinox, Beltane, Summer Solstice, and Lughnasadh.