No in-person church-sponsored activities, including worship services, until at least May 2021.

Please read our message
here

for full information.
This Month
November
True Accotink Colors Meeting, Sun., Nov 2, 5:30 PM
Reflection and Renewal, Post-Election, Tues., Nov 3, 1 PM
Reflection and Renewal, Post-Election, Tues., Nov 3, 7 PM
Reflection and Renewal, Post-Election, Wed., Nov 4, 1 PM
Social Justice Coffee Hour Discussion, Sun., Nov 8
Accotink Buddhist Fellowship Meeting, Wed., Nov 11, 7:30 PM
Poetry Group Meeting, Wed., Nov 11, 7:30 PM
Virtual Family Trivia Night, Sat. Nov 14, 5 PM
Crop Hunger Walk – Virtual, Sun. Nov 15
Women's Book Discussion Group, Tues., Nov 17, 1 PM
NoVa Transgender Day of Remembrance Service, Fri, Nov 20, 7 PM
Social Justice Coffee Hour Discussion, Sun., Nov. 22
Upcoming Events
December
See what happened at our past events – check out our Event Photos page
Coffee Hour Every Sunday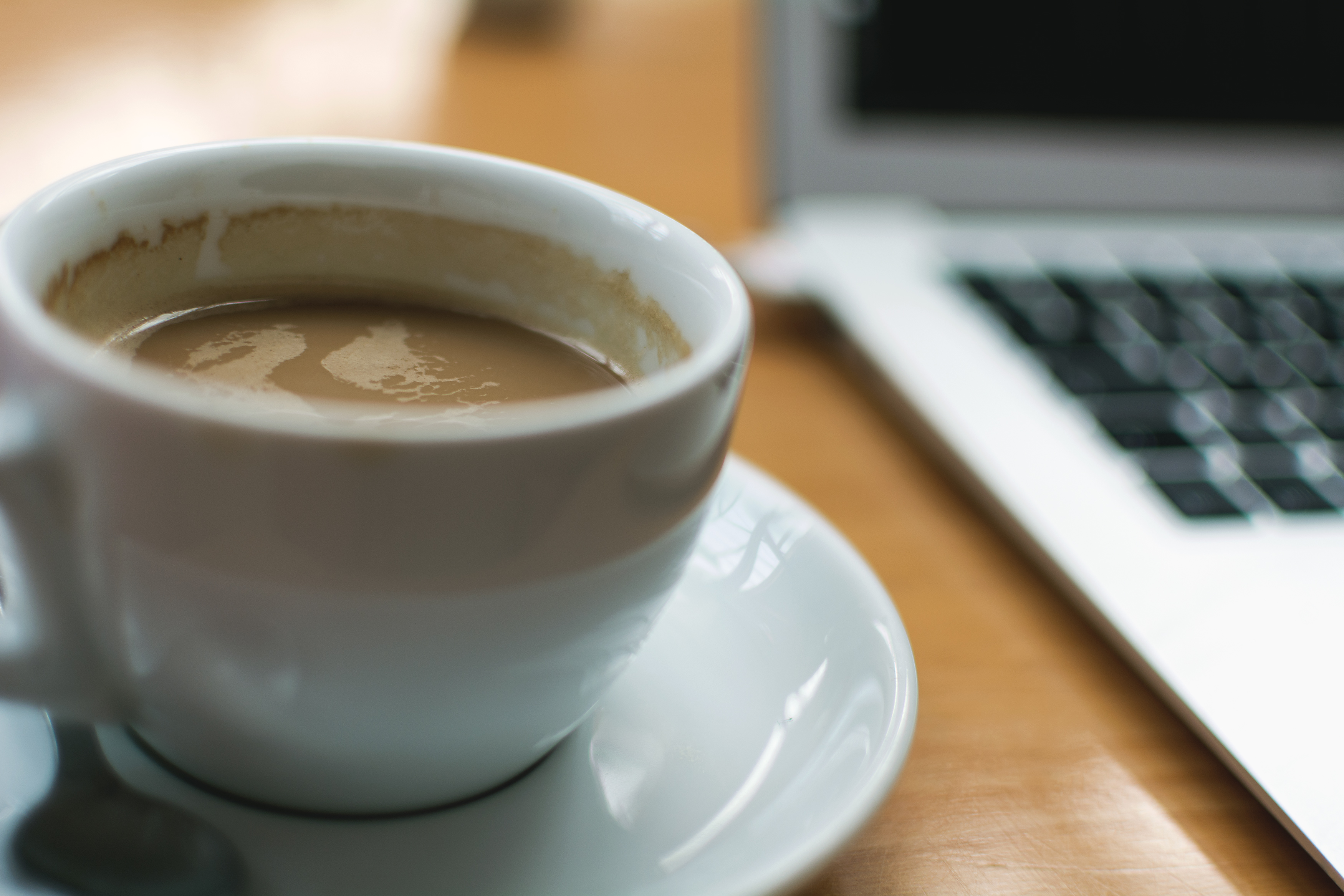 All members, friends, and visitors are welcome to stay after service each week for greetings and coffee hour at approximately 11 AM. Grab yourself some refreshments and join in discussion about the service or catch up with your church friends. Check your "This Week at Accotink" email or contact [email protected] for the Zoom link.
Parent Support Group

Take a few minutes to check in with your fellow AUUC parents! Plan to listen and share your current concerns and joys. We will have an hour to chat on the third Tuesday of every month at 8 pm. Bring something to drink, your secret candy, a craft project, or all of the above! Join the Zoom Meeting here (Meeting ID: 934 6296 2161
Passcode: 326174). Questions? Contact the DSD ([email protected]) or see the AUUC Parenting Facebook page.
Donate Items to Casa Ruby
Casa Ruby needs items to keep their programs running safely for the most vulnerable members of our community during this time of COVID-19. Items on the list below can be placed in the gray bin outside the main doors of our church. Items needed:
Towels and wash cloths
Hand sanitizer
Cleaning supplies
Masks
Gloves

Playground Update
The Executive Committee is
opening the playground for members and friends of Accotink UU Church for use by household units in a manner that promotes social distancing.
We request that when members and friends utilize the playground, they use hand sanitizer periodically and at the end of play, and take turns using the playground area if another Accotink household arrives so that a minimum distance of 6 feet, with masks, is maintained between households at all times. Please bring your own hand sanitizer. We cannot offer use of the bathrooms or building at this time, given the increased risk in indoor spaces. See full message
here
.
Time for DOD or Educators Check-in?
The current political environment and pandemic response has created unique and highly stressful pressures on Department of Defense employees and Educators, frontline workers, among others. Let us find a moment to connect and share ideas and support. Rev Pippin will host a gathering for each group to check-in, reflect on the situation, and re-center. Times TBD depending on participant schedules. If you are interested, email Rev Pippin (
[email protected]
) and she will find a time for folks to gather via Zoom.
Pastoral Care Team
The next several months, as the government transitions, may be somewhat turbulent and unsettling, especially with the backdrop of an increasing number of COVID-19 cases in our area. The approaching colder months may add a sense of discomfort.
We wish to let you know that we are always available to you with a friendly ear and conversation. If you are in need due to an illness, injury, the effects of isolation, or some other challenge, please reach out to us. Our contact email is [email protected].
AUUC's Weekend Meal Pack Donations Going Strong!
Thanks to all who have already signed up to provide meal packs and to the others who have committed to do so. Shelley B made the first delivery of this school year to Halley Elementary with 60 meal packs for our students to receive over the next two weeks. Halley's counselor was thrilled and expressed her gratitude to AUUC for our generosity.
You and your family can help by signing up to assemble and donate one or more meal packs, each filled with all 10 of the specific food items described below and zipped inside a gallon-size ziplock bag with a slider. To sign up, please visit this SignUp Genius link: SIGN UP HERE
Please drop off your completed meal packs at either Shelley's Fairfax home or Ed & Mary K's home in Fairfax Station. After you sign-up, Shelley will contact you with the delivery deadline date and address(es) of the two designated drop-off locations. There will be a secure bin (black with a yellow cover) outside of the homes for you to leave your meal packs.
The SignUp Genius link includes complete descriptions of each of the 10 specific food items needed for each meal pack. Photos and descriptions are also posted at https://accotinkuu.org/wmp-donation-list/ If you have any questions about items that go into the meal pack bags, please contact Shelley B or [email protected]
On behalf of the Social Justice Committee, thank you so much for your support of our No Child Goes Hungry/Accotink Program.
Beacon House Christmas Gifts
AUUC tradition continues with a 2020 twist!

In AUUC's spirit of giving, you are invited to purchase a gift for a Beacon House child, teen, senior citizen, or family served by this D.C. nonprofit founded 29 years ago by UU minister Rev. Don Robinson. Please SIGN UP HERE
Gifts will need to be dropped off locally by Wednesday, Dec. 9, and we'll deliver them to Beacon House in time for family Christmas celebrations. Please do not wrap your gift, but do attach a card stating the appropriate age range (i.e., ages 11-12).
Click here to see a wish list with plenty of gift ideas for boys and girls, ages 5-18 as well senior citizens and families served by Beacon House. This list has just "suggested" ideas. Please enjoy selecting a gift you know someone in your family would enjoy.
Stay tuned for details regarding gift drop-off times & locations.
AUUC Turns 40!
We're celebrating Accotink's 40th year as our spiritual home beyond belief. The theme of this year-long recognition is "Looking back with gratitude, looking forward with hope and love." We would like to hear your thoughts about your favorite memories or milestones of the church, as well as hopes for the future here. We are interested in displaying photos of such milestones if you have ones you would like to share. See more here.
Help from AUUC Tech Team
The AUUC Tech Team is here to help you access Zoom and other technologies! Please email us at [email protected] for help, and we will be glad to talk by phone or online to guide you through. Technology may have challenges, but it also brings an exciting opportunity for AUUC to stay well connected; we hope you will be as charged up as we are to learn new things and get connected!
Weekly Email
AUUC sends out a weekly email update, "This Week at Accotink." If you are not receiving this email message each Thursday evening, please send a message to [email protected] and ask to be put on the distribution list.
Rev Pippin's Virtual Office Hours
In this time of physical distancing, let us be intentional about reaching out. I am holding flexible office hours Tuesday through Saturday, in addition to specific Zoom check-in meetings. You can always reach out to me by email or phone to connect or set a time for a virtual meeting. Note that I am off on Mondays. Here is my information: [email protected]org; 703-503-9729 (leave a voice message if I don't answer).
DSD Office Hours
Ali is available for meetings and chats by appointment on Tuesday-Friday as well at least 3 Sundays a month. Email [email protected]. For Zoom info email [email protected].
Connecting our Kids and Youth
Please see your "This Week" email with information about kids Coffee Hours, Youth Activities, and Parent Support Group meetings.
Connect with the AUUC Community on Facebook
Join and use the private Facebook group "Accotink UU Church Community." It is there for AUUC Members and Friends to share announcements and discussions related to our church community. In these difficult times, use it for ISO (In Search Of) and Offering Help (if there is something you or your family needs help with or if you can offer to do a specific errand). Many of us are frequently on Facebook so the odds are that such postings will get prompt attention and responses. Facebook group – Accotink UU Church Community: www.facebook.com/groups/auuccommunity
During this time of virtual worshiping, all of our sermons will be uploaded to YouTube for later viewing. Please be aware that they are not shown publicly on AUUC YouTube channel. If you would like to watch these videos at anytime, use this direct link tinyurl.com/auucvideos. We also need at least 100 subscribers to have a custom URL for our new YouTube channel so please click on the red Subscribe button. Thank you!
AUUC Newsletter Pause
In this time of rapidly changing events and adaptations, AUUC has decided not to publish our newsletter for the duration of the physical distancing and building closure due to the COVID-10 outbreak. This better allows us to respond to and publicize activities that are being postponed, cancelled, or reworked for an online format. It is our hope that you, our community, will rely on the more current information available online on our website, in the This Week Email, and on our social media platforms. Thank you for your understanding. This page will provide many of the articles and features you'd expect in the newsletter.