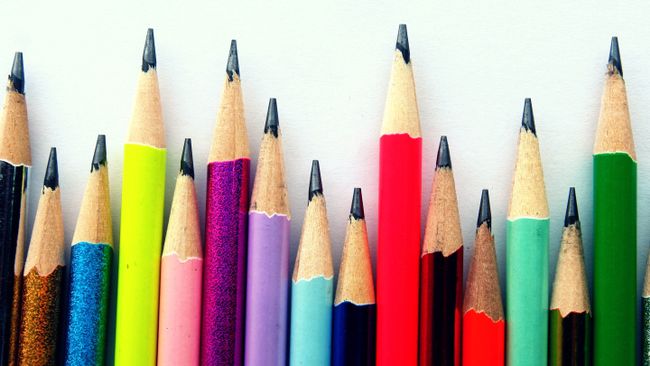 Feel the Discomfort
July 2020
Kristina Watts, Board President
OOPS… for some reason when I wrote this, I thought the monthly theme was going to be "comfort." Turns out it is "hope". I *hope* you can forgive me!
As I write my last article to you as your Board President, the theme of the coming month is "comfort." I wish I could write you a cozy, heart-warming message about things that give me comfort, or some positive events that we can all take comfort in as Unitarian Universalists. But I can't do that right now, because it wouldn't feel genuine.
Some religions find comfort in the belief that there is a higher power watching over us; someone who will fix it all for us if only we pray hard enough. I wish I could tell you that we can relax because all the suffering in the world will eventually go away and that there will be a happy ending because that is how it's meant to be. But I can't do that either; you'd see right through it.
Self-care is important to sustain us, but I don't think that making ourselves comfortable should be our focus right now. Instead, let's take a look at what is causing discomfort. (If you are concerned about your own health or safety, or that of your family, then do what you can to take care of that–that is your priority).
Right now there is so much suffering, trauma, anger, ignorance, and general disfunction in our world and specifically in our nation that it feels overwhelming. Take a moment. Feel the pain and identify what is your strongest discomfort?
As Unitarian Universalists, we are a denomination of deeds, not creeds. We believe that it is our actions in this world that redeem us. What is your discomfort calling you to do?
We all have different callings, and different strengths, skills, and abilities with which to answer the call. Maybe you are struck by the injustices in our healthcare system that have caused a greater impact of COVID-19 on certain groups over others. Perhaps you have the background that can help identify areas where police reform would be useful. Maybe you're drawn to education, to shape the hearts and minds of future generations. Voter suppression, LGBTQ+ rights, immigration, and environment/climate change are all areas with still much work to do. Maybe you're better at writing than speaking, or your expression is in the form of art. Maybe you're interested in organizing, or researching, or fundraising. Maybe your kindness and joy motivates others. Maybe you're meant to simply bring comfort to one other person, to reduce their suffering.
I know so many of you already are doing these things–you inspire me! One of the reasons I joined this church was because of our strong involvement in social justice work. Keep checking our website, Facebook page, and weekly email for opportunities. Or find your own way. Or take an opportunity to lead others.
I may not believe in a higher power that will save us, but I do believe that we have the power to save ourselves. We all have something to offer this world. Find your passion. Do something about it. Ease the discomfort. To borrow a phrase, Be the change you want to see in the world.
I believe in us, my friends, and that actually does give me comfort.
In faith and hope,
Kristina Watts, AUUC President
Vanessa Hall, Program Council Chair
Compassion in Isolation
June 2020
Vanessa Hall, Program Council Chair
Right now, I am feeling overwhelmed with compassion for so many faceless strangers, friends, and distant family members. I am constantly surprised that things can get worse when the national and world situation seemed dire even before the pandemic. So many people seem to be suffering from illness or death of loved ones, inequity, financial hardships, and other struggles. I feel heavy with feelings…heavy with sorrow and compassion for the suffering of others, so much so that I feel bad about my own seemingly petty complaints of cancelled vacations, missing church and friends, and other effects of isolation. This tendency to diminish my own concerns makes me question whether sometimes we are caring so much for those around us that we forget to feel compassion for our own selves.
I read and hear a lot about self-care–many people seem to be making an effort to take care of physical health. However, self-compassion is about inner health: it is a way of relating to oneself with kindness, acceptance, and warmth. Obviously, we UUs strive to do this out in the world as part of our 7 principles, but sometimes we may be so distracted by the problems of our community and the world that we forget to practice these values upon ourselves.
"Self-compassion entails being warm and understanding toward ourselves when we suffer, fail, or feel inadequate, rather than ignoring our pain or flagellating ourselves with self-criticism. … When this reality is denied or fought against suffering increases in the form of stress, frustration and self-criticism." (Dr. Kristin Neff, Co-Founder of the the Center for Mindful Self-Compassion)
Through self-compassion, we are less likely to depend on others to validate our worthiness, which is important in this time of self-isolation. Normally, we receive positive feedback from this church community and our family and friend communities, which may make us forget our self-worth during isolation. Also, the overwhelming nature of our current situation can make one feel numb or prone to extreme emotional outbursts, which may further diminish feelings of self-worth even more. Practicing self-compassion means that it is OK to feel anxious or upset, and you need to give yourself safe space to do so and then feel compassionate, rather than angry, toward yourself so that you are reminded that your worries do matter.
Studies find that self-compassion encourages resilience, which is something so many of us need right now in these unprecedented times. How can we care about or for others, if we fail to take care of or care about ourselves? So what are practical ways to encourage practicing self-compassion? Here are some methods (adapted from Psychology Today):
Treat yourself as you would treat someone else like a good friend, a child, or even a beloved pet, and give the inner-critic a time out.

Practice simple awareness of thoughts and feelings, particularly the "critical inner voice"—without trying to change anything.

Remember that you're not alone. "If we can recognize our shared humanity—that not one of us is perfect—we can begin to feel more connected to others, with a sense that we're all in this together."

Give yourself permission to be imperfect. We see images of people doing all of these amazing crafts and home-improvement projects, which can make us feel like failures if we haven't even showered today. Try to admire other's achievements without denigrating your own accomplishments.

Work with others to help cultivate new patterns of self-compassion. Talk to a professional, friends, covenant group, minister, or family who help you feel safe and supported.
Part of what makes AUUC strong is our compassion for each other and our willingness to support each other. If you need a little extra help during this time, please reach out to our Pastoral Care Team ([email protected]) for some guidance on self-care. Or taking care of yourself may mean connecting more deeply with others – if you're thinking about joining a Covenant Group (small group ministry), reach out to Rev. Pippin. AUUC member Lizette offers free morning yoga. Connect with your friends during coffee hour, parents check-in, nUUners, or other virtual group meetings. Take care of yourself.
With love and care,
Vanessa Hall, Program Council Chair
Kristina Watts, AUUC President
From Physical Thresholds to the Edge of Change
May 2020
Kristina Watts, Board President
During this time of physical distancing and sheltering in place during the COVID-19 pandemic, the idea of thresholds, or the boundaries they represent, is particularly poignant. Since my husband has done all of our shopping since the stay-at-home order started, it's now been over a month and a half since I've passed the threshold to any building other than my own home. And it's been longer than that since anyone who doesn't live here has passed through the doors of this house. What thresholds have you passed through recently, or wanted to but can't?
These new physical boundaries may seem quite limiting, but let's think about other kinds of thresholds that we may have passed, new beginnings we have experienced. How many of you have, during the pandemic, attended a webinar or an online meeting for the first time? Putting our Sunday services online is a technological threshold I'm proud that we've successfully passed through. We're all seeing what level of work can actually be done at home vs. in the office – perhaps more than we thought. Maybe the parents working from home have experienced an increase in their tolerance threshold for distraction! Maybe during this time of physical isolation, you've intentionally reached out to someone, communicated in ways that you haven't before, and broken down a barrier. Maybe you have more time on your hands now and you've learned a new skill, or are practicing an old one. Check out some of our Accotinkers performing their skills of the entertaining sort on our Online Open Mic Night on May 2nd! Many of us are putting our skills (new or old) and time to work helping others – check out our effort to make masks for workers at Mary Washington Hospital. Can we help surpass the threshold of 5,000 masks they ask for?
I'd like to think that our society as a whole stands on a threshold right now. Critical social issues are coming to light, from healthcare reform to better compensation for our low-wage essential workers, from safety nets for the unemployed to absentee voting rights. We're seeing what happens when our world slows down and the levels of pollution subside. I feel like we're standing on an edge and imagining what it could be like if we did things another way. What long-term changes will this crisis catalyze? What can you do to push our nation towards reforms that you care about? The Social Justice Committee has continued its work in transforming our world through their Write Here/Write Now letter writing campaigns (letter writing can definitely be done from home!) and online classes about climate change. Follow your conscience and see how you can get involved in promoting changes that matter to you.
And finally, there's another threshold that I need to bring up. That's the threshold number of dollars we need to raise to fill our financial gap this year. Due to a lack of rental income during the closure, canceled fundraisers, and the effect of the economic downturn on pledge fulfillments, we're facing a significant budget shortfall for this fiscal year (ending in June). Anything you can contribute to help us pass through this gap would be helpful. And all donors will receive a tile that they can decorate, which will be assembled into a permanent piece of artwork on the wall near the side entrance of our church. Make the physical threshold into our church building a more colorful place to be, while boosting our community's financial resilience.
I hope to see you all cross the threshold of our church building and reunite in our physical space as soon as it's safe to do so. Until then, be safe and healthy, and in community together through other means.
In faith and with much handwashing,
Kristina Watts, AUUC President
Vanessa Hall, Program Council Chair
Liberate Yourself in this Unprecedented Time
April 2020
Vanessa Hall, Program Council Chair
As I liberated myself from my winter coat for the Spring season, I realized how freeing it feels, both physically and mentally, to put on lighter clothing after the heavy constraining layers of clothing over the winter months. That led me to ponder how sometimes I also feel emotionally constrained by multiple commitments. These commitments, although joyfully made to my friends, church, family, and children, sometimes feel like they are overlapping like too many scarves around my neck.
But then, suddenly, most of those commitments have been taken off my shoulders, as each of us hunkers down in the face of an unprecedented pandemic. Seemingly, my unspoken wish of a clear calendar has come true, so I can now focus on one person or thing at a time. Each day, I have time for my kids (to play games and watch movies), I am on multiple chain texts or online games with friends and family, and I'm calling my parents and speaking to friends from church.
A month ago, I was inspired to focus on one thing at a time, by some incredible sermons from Reverend Pippin. Of course, I haven't been able to do that until this moment in time when both the inspiration and empty calendar have collided. Now, that I am offered the opportunity to put that practice into action, I must act upon it.
Like you, my chest tightens with fear and concern in the face of the news around the world and country. I am concerned about friends who are quarantined alone and may feel isolated. I am trying to do more than worry about those friends and acquaintances by reaching out to check in on them.
Of course, connection with others and with myself takes both time and effort. Being connected requires my selfish brain to turn off the multi-task function, which is hard. With so many of us home, I find my inbox filling up with church work again, but I am consciously ignoring some of those less-immediate tasks so that I can take this time to liberate myself from the all-mighty calendar and task-list. Instead, I am talking to people, giving my spouse and kids my full attention, and spending time taking care of myself for once.
Liberate yourself from the oppression of doing too many things at once. Try to single-task and give yourself and your companion(s) your entire focus. Do not let true connection, friendship, and quality time pass you by while you multitask your life away. In this unusual time of event cancellations and social distancing, take the opportunity to focus on those people and things you love, including yourself.
Wisdom
March 2020
Kristina Watts, Board President
One of the things that first attracted me to Unitarian Universalism was that its living tradition draws from the "wisdom of the world's religions" in order to inspire UUs in their ethical and spiritual life. It always made sense to me that no one faith community has the monopoly on wisdom, and that we have a lot to learn from each other's perspectives. For example, I love the idea that as a UU I can practice Buddhist meditation and participate in Earth-based rituals, as well as reflect upon passages from the Bible and the Quran. As UUs, we are encouraged to explore various bodies of knowledge: from the parables in Greek mythology to the subatomic spirituality that can be found in particle physics. I recognize that having access to collections of knowledge is important; however, it is not the same as being wise or acting with wisdom.
As we explore this month's theme at Accotink, let's also think about what it means to be wise. In this sense, wisdom includes concepts like experience, knowledge, good judgement, insight, and common sense. Wisdom is the ability to integrate and use all of these things. Wisdom is often thought of as something that is acquired over time, or something to aspire to, but it is also a practice. Wisdom isn't simply a collection of knowledge or facts but the ability to apply them with understanding. This requires learning with an open heart and open mind, and perhaps even a willingness to change our perspective. For UUs, becoming truly wise can be an act of spiritual growth; acting with wisdom can be a practice of social justice. This is something that can be achieved at any age, so long as you maintain a sense of openness.
This month I'd like to highlight two opportunities to grow your knowledge and experience:
• On March 1, AUUC will be hosting a White Supremacy teach-in. Through the morning's worship service and a group-based conversation afterward, we will learn about systems of white supremacy, hear how it has directly affected some of our members, and gain insight through our own reactions to these conversations. For some, this may be the start of a journey of self-awareness or a continuation of movement towards wisdom in the area of anti-oppression. For others, this experience may propel further action both in our church and into the
world outside our church's doors.
• On March 7, AUUC's Green Sanctuary Committee will be presenting the movie "The Clean Bin Project." This event will kick off an opportunity for us to learn about and act on the issue of waste reduction. Through a better understanding of the environmental and socioeconomic impacts of all the "stuff" we purchase, we may gain the wisdom to make better choices. Hopefully, some of us will be inspired to participate in the Waste Reduction Challenge and learn to reduce the volume of trash we produce and discard.
Accotink strives to be a place that challenges us to learn and to grow, and to apply our knowledge and insights in order to make the world a better place. May you always continue to grow in wisdom by learning from your experiences as well as the words and deeds of others who challenge us.
Forever Resilience
February 2020
Vanessa Hall, Program Council Chair
The theme for this month is resilience and, suddenly, I find myself watching this theme in action as a dear friend and neighbor passed away from cancer leaving young children and a community reeling from the tragedy. But what did we do? We called each other to gently share the sad news, we held each other as we grieved, and we planned how we as a neighborhood, school, and friends can help this family recover from the unthinkable.
Of course, even in the face of tragedy, I'm ever practical, so I'm wondering how my friend's husband will pay for the family's expenses without his wife's salary? It turns out they can and will financially survive this tragedy: prior to my friend's death, they had open conversations and a realistic plan to save for the tsunami that crashed on them this week.
Similarly, here in our church community, we pull together for our own and others in the face of tragedy and need. I hear stories of pain every week during Service and I see and feel the love pouring through the crowd to support those speaking. Recently, Accotink had an immediate need to replace the playground and this community stepped up and managed to overfund the playground campaign (yea, Accotink!).
When I witness this community coming together in the face of adversity, I am warmed down to my soul its generosity. However, the ever-practical me does worry about our financial future, because although we display amazing emotional and financial ingenuity when we need to buy new doors, support a family in need, or build a playground, sometimes we fail to remember that to maintain this church, we must keep the lights on, we must pay salaries and benefits, and we must fund our committees and coffee hour. For our church to be truly resilient and last through not just an unfortunate costly surprise, but constant every-day costs, then we need to ensure that we are financially stable for the future. We need our rainy-day fund to be overfull in case we need to pay for a new roof and excessive snow removal in one year. We need to not just meet our financial goals, but to exceed them, so that we don't have to rely on the spontaneous kindness of the community in an emergency, but can plan to address an issue before it becomes an emergency.
So, I'm asking you to support our pledge campaign, especially if you have never given before. We can't continue to rely heavily on the top donors to carry our church into the future. We ALL need to look at our personal and spiritual priorities and plan to keep this community comfortably afloat for generations, which means that everyone should pledge something (anything!) so that our community can plan to be forever resilient and pay the roofers, buy the chairs, or plant the trees even before a deluge requires us to do so.
Please help us plan. Please support the community. And please talk to each other about what you want in our church community so we can come together and ensure that we are financially resilient to meet whatever the future throws at us.
Integrity
January 2020
Kristina Watts, Board President
Happy new year 2020! As we begin this new decade, we start with the theme of Integrity. Integrity is, according to the Oxford Dictionary via Google, "the quality of being honest and having strong moral principles; moral uprightness" and also "the state of being whole and undivided." When I asked my twelve year olds what the word means, responses included "not lying" and "doing right even when no one is looking." To me, integrity means living your values throughout the whole of your life, all
parts of it: Committing to respect the interdependent web of all existence at church, and making sure you find the most carbon-efficient transportation to work. Teaching your children at home to celebrate diversity, and standing up to your buddy using racist language when out with friends. As we reflect on the concept of integrity this month, I'm sure you'll think of examples of your own.
But what does "integrity" mean for Accotink as an organization? Are we whole and undivided, and do we do right even when no one is looking? I would like to think so. One of the ways that a group can stay whole is to be fair, consistent, and transparent in all of our interactions. This year the Board of Directors, with help from members of the Program Council, is working very hard to develop and publicize various policies and procedures that will ensure that we all have a clear understanding and provide guidance for fair treatment. Areas for upcoming policies include advertising/ communications, rentals, fundraising, and archiving/recordkeeping. We're also working on organizing, reviewing, and publicizing all of our existing policies for better transparency and to discover any gaps. We'll be holding a workshop in February for church leadership to gain a better understanding of how policy governance generally works, and what improvements we can
make in our own governance structure.
Another exciting development that we're looking forward to in 2020 is our transition to the Realm church management software. This system will integrate many of our existing databases and communication functions – it's a way to manage our church as an integrated whole. We'll be doing pilot tests early in the year. Stay tuned for broader roll-out.
2020 is looking to be another full year, filled with exciting improvements to our church and opportunities for personal spiritual growth. May you be true to your whole self.
Holiday Awe
December 2019
Vanessa Hall, Program Council Chair
Now that Thanksgiving has passed, we are heading deep into the holidays filled with lights and laughter, but they are also filled sometimes with seemingly overwhelming burdens or sorrow. Every day, I am in awe of the energy, generosity, time, and funds given by so many in our congregation, despite having personal obligations of their own. I am in awe of the joy, kindness, and thoughtfulness of so many people; even though, in their hearts, some may be missing loved ones, both living and passed.
Here at our church, we celebrate the holidays during service, family RE classes, the holiday pageant, and through our Sacred Wheel Yule celebrations. Simultaneously, we are celebrating with families and friends at home and away. All of this "celebrating" takes time, effort, and money. To create that deliciously decorated sugar cookie, it takes thoughtfulness and preparation, in addition to the sugar and flour that make it taste so good. Our annual pageant enjoyed during Sunday service looks fairly effortless, but it actually takes hours of writing, practicing, costuming, driving, decorating, and child-wrangling by children, staff, and adults to pull off that beautiful and heart-warming chaos. Similarly, the Yule celebration seems so smooth because of the coordinated efforts of Sacred Wheel and others in our church. I am awed by the energy and effort put into welcoming activities this month in our church.
The flip side of holiday joy can be sorrow for loved ones lost. When we are separated from people by distance, disagreements, and death, it may feel like we are merely enduring an onslaught of faux cheer, rather than participating in holiday joy around us. I am impressed by the willingness of people to bare their soul to share grief and sorrow, knowing that others will embrace them. Keeping this in mind, please reach out to friends and strangers within and without our church thoughtfully and kindly.
As Elia Kemler, minister of First Parish Church of Groton, MA said, "The longer I stay, the deeper I love and the more I grieve." Over the years, in this church I've seen fathomless depths of love, joy, and sorrow, all of which encompass the beauty of this community that we call home. I do hope everyone finds love and beauty this holiday, and if you are having trouble, I hope you find solace in our spiritual and loving community.
Attention, please…
November 2019
Kristina Watts, Board President
Recently, my family visited a nearby Civil War battlefield where the kids pored over the educational signage to identify the number of troops involved in each skirmish and how the lay of the land provided a tactical advantage, while I was preoccupied with mentally identifying the tree species within sight. In looking at the earthworks where soldiers hid almost 160 years ago, I was seized by an awareness that the area is currently under attack by periwinkle, English ivy, and other invasive species. While I have much respect for the brave souls who gave their lives for our country, ecology is more my thing than history, and that influences what I pay attention to no matter my situation.
Now imagine you are entering our church building for the first time. What draws your attention? Is it the smiling faces of our greeters? Is it words or signs indicating you are welcome here? Is it the appearance of the chairs in the sanctuary, or is it the way they are laid out? Is there a space for you? Do you look for devices to help you hear the service and choir music? Can you read the hymnal's font? Is there a stool at the drinking fountain, so even a child can have a drink? Do the bulletin boards curated with information inspire you to learn more or get involved? Do you notice the beautiful artwork on the walls? Do you look for labels on food items at coffee hour to let you know what's safe for you to eat? Are there people here that look like you? How approachable do people seem?
Over the past several months we've been paying a lot of attention to the physical and social aspects of our church. The worship associates and Sunday morning helpers (greeters, sound, coffee, etc.) have been making small, more welcoming, changes. Our new True Accotink Colors group is providing a safe space for those in the LGBTQ+ community and their allies. Our Board of Directors established a goal of educating themselves on anti-oppression work and white fragility, and AUUC will hold a white supremacy teach-in this spring. The Welcoming Improvements Now task force is paying attention to potential physical changes to the building. Our kitchen waste compost program is up and running. We'll soon be replacing our old, worn-out playground with newer, safer, more accessible equipment. We want to continue to make our church home a welcoming, inclusive, and safe place for everyone. To do so, it might be necessary for all of us to widen our typical areas of attention.
What draws your attention is of course influenced by your background, your past experiences, your current conditions, and many other factors. We all encounter the same building, the same Sunday morning, in many different ways. I invite you to think on that for a moment. Over the next month, be mindful of what YOU pay attention to. How does your unique perspective influence what you see, hear, and touch? How might others with different perspectives experience the same thing? Feel free to engage others to truly hear their unique perspective and see how it contrasts or agrees with your own.
Continued Connection on Our AUUC Playground
October 2019
Vanessa Hall, Program Council Chair
Kristina Watts, Board President
It's now October when the leaves are turning, Halloween approaches, pumpkin spice infiltrates the grocery store, and we finally get a respite from the heat. Here at Accotink, we have annual activities that bring us together as a community each year: the Annual Auction on Saturday, October 26th (3pm), our annual Halloween Celebration on Sunday, October 27th (during and after service), and No Child Goes Hungry meal packing on that same Sunday. During October, Our Whole Lives (OWL) classes begin for 7th-9th graders to nurture and support them on their path to maturity. These things we do together are what make us feel like we belong, like we are part of this church family always.
Here on church grounds, there is a special place that has brought our families and friends together and given our children a sense of belonging through shared play. Our playground has stood for close to 30 years. It has nurtured our children and grandchildren as they grew from toddlers who needed help up the stairs or to be ferried across the bridge. It has nurtured
children who are now young adults, millennials, and parents (!) trying to make their way in this tumultuous world. Friendships have grown at Accotink and Spring-Mar among families who shared in the joy of watching the kids run free while the parents stole a rare moment of much-needed adult-time with fellow travelers on the exhausting road of parenting. Toddlers from Spring-Mar Cooperative Preschool are now young members of our church participating as Board Members in church and meetings, sharing their amazing insight and thoughtful solutions, and demonstrating incredible leadership and communication skills.
We are sad to say that the playground that has nurtured us for decades is at the end of its cycle. Over the summer, the bridge broke and inspections identified that other parts are showing signs of wear that cannot be fixed merely by replacing parts, but require a whole new playground structure and substrate to continue to safely bring joy to our children and adults for decades into the future. We are working with Spring-Mar to identify solutions that will meet the needs of our intertwined communities to create a safe place for future generations of kids and families to find joy and exercise for more decades into the future.
At this time, we would like to celebrate the hard work of the folks from Accotink and Spring-Mar who created our "happy place" more than 20 years ago. On any given Sunday, when you walk into church, look to your right in the foyer to see the photo of the playground and all of its sponsors, so many of whom are still at our church. Feel free to find one of these sponsors to shake their hand to say "thank you" for the fun and community that they built for all of us, as we prepare to do the same for future generations at Accotink and Spring-Mar.
Expect Good Things to Happen
September 2019
Kristina Watts, Board President
Vanessa Hall, Program Council Chair
As we write this, it's the eve of the First Day of School. Backpacks have been retrieved from their summer storage spots (*cough* excavated from under the bed *cough*), lunch boxes are packed. Emergency contact forms completed. Though most kids had a chance to preview their classrooms and meet their teachers during orientation day earlier this week, there is always some uncertainty, and maybe even anxiety that comes with starting
something new. Tonight will be a night of high expectation – and hope – for the coming school year.
For Unitarian Universalists, this time of year marks not just the beginning of the school year but also the beginning of the church program year. Rev. Pippin has been with us since August 1, so we've had somewhat of a preview of what her ministry will be like. However, the fun (and work!) really starts in September. Ingathering is September 8, marking the official
start of the year, with our water communion (bring your water and something for our taco brunch afterward!) Children's RE starts the following week, September 15. Our annual Services Auction is right around the corner – donations are due September 10 and the event is October 26. As you can see, we've already got the ball rolling with events. You can expect plenty of opportunities for fun, meaningful involvement, community, and spiritual fulfillment.
You may still be wondering what to expect, longer-term, for our church now under new leadership. As with all new things, Rev Pippin's ministry will involve some changes and improvements–these can be challenging, but always have the best interest of the community in mind. We've spent the past two years reflecting and preparing for this, and now we're getting to work. For the BOD and Program Council, we are looking forward to reinvigorating some programs and strengthening others. We'll need your help and input. If there's an area or issue on which you'd like to contribute, please contact Vanessa, Program Council Chair at [email protected] or Kristina, Board President, at [email protected] We'll be advertising some leadership openings soon, in coordination with the Leadership Development and Nominations Committee, and look forward to helping everyone find a place here at AUUC. We are filled with expectation and hope that you're as enthusiastic about this coming year as we are! If you have any expectations to share with the BOD or Program Council, please let us know.
New Beginnings: Time for our Garden to Grow
August 2019
Kristina Watts, Board President
Vanessa Hall, Program Council Chair
Happy August, fellow Accotinkers! We hope you are having a joyful and productive summer. Maybe you've been tending your garden, your children, your vacations, a project at work… watching those carefully planned/planted seeds sprout and grow into new experiences and accomplishments. We've used the "garden" analogy a lot these past two years to describe the interim period, with Rev. Linda tilling up and preparing the soil for a new garden. Well, finally, this month marks the beginning of a new era in Accotink history and our new settled senior minister, Rev. Pippin Whitaker is joining us. With her, we can plant the seeds to grow our new congregational garden.
Rev. Pippin is busily getting to know the people and processes here at AUUC. Stop by and say "hi" when you have a chance – she plans on being in the office on Mondays, Wednesdays, and Thursdays. Her email is [email protected]
Another change this August is that Vanessa Hall has started as our new Program Council Chair ([email protected]). She filled in for our former Chair Judy Usherson a bit last year, so she's not entirely new at the job – and she is very excited at the opportunity to be our official lead to help the Program Council to carry out the Congregation's mission through its programs. Vanessa and Kristina will be working closely together to share the governance of the church and clarify the separate roles and responsibilities of the Board of Directors (policy) vs. the Program Council (programs) over the coming year. The BOD and Council together are thinking of ways to improve our current offerings and making our church an even more welcoming and inclusive place. There will be many opportunities for all of you to get involved – stay tuned or contact one of us.
So, this summer as you continue to tend to the areas of your life that are important to you, take some time to think about what experiences and accomplishments you want to have here at Accotink with Rev. Pippin. What can this new era bring? What fruits will our garden grow? How can you get involved to make that happen?
Living on the Edge
July 2019
Kristina Watts, Board President
This summer our elementary students can join our Sunday RE class Outdoor Adventures for some hands-on fun in nature. Yesterday I had the pleasure of co-teaching the first class, focusing on Life in a Field. We explored the grassy field on the church grounds, and while our young naturalists had fun finding clover flowers and ant mounds hidden within the grass, the kids quickly noticed that the more interesting part was where the field meets the forest: the edge. This is where they could see the larger plants like ferns, berry bushes, tree saplings, and even poison ivy. In ecology, the "edge" effect is
where two types of habitats come together. These areas are known for a high amount of biodiversity due to the convergence of ecological features.
This month, we can take the idea of the "edge" effect and apply it to the ministry at AUUC. Rev. Linda has given her last sermon here as our Interim Minister and she is gracefully making space for Rev. Pippin to take the reigns in August. As we hold in our hearts all that Rev. Linda has taught us over the past two years and begin the journey together with Rev. Pippin, we can consider ourselves in a place where the ministries of Rev. Linda and Rev. Pippin will converge. What will the effect be? I expect it will be significantly productive. Over the past two years we've been allowing much light to shine on our programs and processes. Rev. Pippin's new ideas will provide even more energy and nutriment. We are ready for the growth and diversity that can come from this enriched condition.
I hope you all can spend some time this July exploring the natural habitats in your own backyard or on the grounds of AUUC. And get ready for the most interesting part – the edge.
Wisdom – Finding the Right Balance
June 2019
Judy Usherson, Program Council Chair
Kristina Watts, Board President
Our worship theme this month is wisdom. In our research on wisdom we found what we think is a good explanation on the Psychology Today website that seems to resonate with our UU aspirations. In part it says, "Wisdom involves nuanced thinking, considering many different perspectives of a situation rather than employing black and white thinking. Wise people are also open to new ways of thinking, challenging the status quo to produce a novel or unexpected outcome. They also have considerable tolerance for uncertainty. Balance is a key component of wisdom as well. Wise people generally act on behalf of the common good but also ensure that their own needs are met, striving for harmony among competing demands and goals.
Wise people may also seek to understand the motives of others, rather than merely judge their behavior. In addition to fostering understanding and respect of others, wisdom often provides a fulfilling sense of purpose in life."
Balancing body, mind, and spirit seems to be a major attribute of wisdom, but as we all know, maintaining balance is an ongoing practice and is often challenging. We're glad to be part of a faith tradition and a congregation that strives to achieve balance in our worship, programs, and activities reflecting various perspectives aligned with our UU principles.
This month, as spring turns into summer, we enter a "slow" season for UUs – many churches' activities slow to a minimum during the summer so that congregants can relax with their families/friends and ministers can spend time revitalizing. Taking some time to refresh over the summer is a sign of wisdom – especially since we've got an exciting church year coming up with our new minister.
On the flip side, if finding balance for you means finding a new way to get involved in our church community over the summer, don't worry — there are plenty of opportunities! We have two summer camps for children: contact Lara at [email protected] The Auction Committee is starting to plan for the 2019 Auction and needs some fresh perspectives (especially someone to help organize and implement the children's activities): contact Ken at [email protected] Our Communications Team is in need of people to help with messaging and social media: contact Debbie at [email protected] Plus, keep checking our website and weekly emails for other opportunities.
Have a wonderful June, and keep seeking balance and wisdom!